Ovsanna Takvoryan is a business and restructuring attorney with over twenty-two years of experience serving as counsel to various corporate entities and high net worth individuals locally, nationally and globally, in various industries including, but not limited to entertainment, retail, real estate, finance, technology, and manufacturing.
Ovsanna handles all aspects of corporate transactions, ranging from forming new business entities to representing established companies through complex financing transactions, asset purchase agreements, mergers and acquisitions, joint ventures, and corporate restructurings. Ovsanna also has extensive experience structuring, negotiating, and drafting a wide range of complex agreements, analyzing and interpreting contracts and providing legal advice on potential risks and issues in a wide range of legal areas.
Ovsanna specializes in corporate restructuring and in litigation and transactional aspects of Chapter 11 reorganization. Ovsanna has represented debtors, official unsecured creditors' committees, Chapter 7 Trustees, and trustees in Chapter 11 business as well as individual cases and bankruptcy litigation proceedings. Ovsanna has also represented creditors in their disputes against distressed and bankrupt companies as well as in disputes between secured and unsecured creditors in Chapter 11 reorganization cases. Ovsanna handles all aspects of Chapter 11 litigation and transactional matters from the inception of the case through and the following confirmation. Ovsanna has also undertaken improper asset transfer investigations and asset recovery litigation and negotiates and prosecuted mass avoidance actions. As restructuring counsel, Ovsanna has negotiated and documented various types of transactions and agreements including but not limited to distressed financing agreements, asset sales, mergers, and acquisition agreements.
Ovsanna also represents clients with diverse interests in real estate holdings. Such representation ranges from structuring purchases and sales of real property much more complex transactions involving TIC agreements and 1031 exchanges and syndications. Ovsanna has worked on transactions in the range of $10 to $95 million and matters involving multiple entities and lenders. These transactions also involved securing financing ranging from traditional mortgages to mezzanine loans.
Ovsanna also has extensive experience in structuring business transactions for foreign clients doing business in the United States, and representing U.S. companies doing business abroad.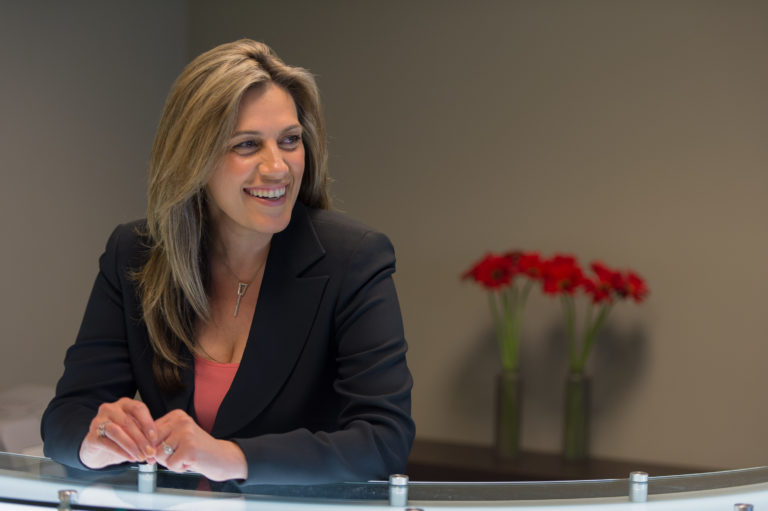 REPRESENTATIVE CASES
Represented purchaser, in a transaction involving over $14 million dollars, of 21 fast food franchise locations, purchased from various related debtors in possession.
Successfully defended against a $100 million dollar cross-complaint in a civil trial, involving a three-month jury trial.
Represented the purchaser as part of a $95 million dollar acquisition of six (6) apartment buildings located in Texas and North Carolina.
Represented a purchaser in a series of transactions involving the acquisition of various types of commercial properties and securing financing in connection with said acquisitions ranging from traditional mortgages to mezzanine loans; assisted with the formation of various entities and the preparation of organizational documents for such newly formed entities involved in the transactions; and drafted various corollary documents related to the acquisitions (i.e. assignment and assumption of leases, assignment and assumption of contracts and intangible property, tenant notice letters, certificates of independent managers, management agreements, etc.).
Represented a designer in the merger of two fashion houses inclusive of negotiating and drafting of an operating agreement, membership agreement, license agreements, employment agreements and design services agreements.
Represented debtors in such cases as: Nicola International, Inc. (Los Angeles, California), the largest importer of Mediterranean tree-ripened olives in the United States -resulted in a successful reorganization through a confirmed Chapter 11 plan; Academy Event Services, LLC (Los Angeles, California), a leader in the tenting and structure service industry, provided tenting and related services for the U.S. Open, Kentucky Derby, Super Bowl, Academy Awards, Grammy's, World Cup, PGA championships, Grand Prix, Presidential inaugurations, and countless movie premiers and grand openings – achieved a successful sale of the company; Intervisual Books, Inc. (Los Angeles, California), creator, producer, and distributor of interactive, educational and novelty books for children – involved a Section 363 auction sale, which resulted in competitive bidding and an extremely successful outcome, where all secured, administrative and priority debt was paid in full, and general unsecured creditors have received more than 65% of their debt paid; Small World Toys (Los Angeles, California) toy distributor for 45 years, whose proprietary brands include IQ Baby®, IQ Preschool®, Ryan's Room®, Gertie Ball®, Small World Living, Puzzibilities®, All About Baby®, Neurosmith® and ImagiiX™ – achieved a successful sale of the company.
Represented official creditors' committees in such cases as: Resort Theaters of America, a regional chain of movie theaters; Boston Market (Boston West, LLC), a large chain of fast food chicken eateries; Rampage Retailing/Clothing, a fashion-retailing business; Lumenyte International Corp., a business involved in the manufacture and wholesale of fiber optical materials – successfully negotiated the increase of monies to paid to creditors by an outside buyer from an estimated $.10 per dollar over two years to an estimated return of over $.50 per dollar.
AWARDS 
Ovsanna was honored with a certificate of appreciation from Public Counsel Law Center's Debtor Assistance Project in 2006.  
Ovsanna was named a "Super Lawyer Rising Star" by Southern California Super Lawyers in Los Angeles Magazine and Law & Politics Magazine each year from 2007 to 2010.  "Super Lawyer Rising Stars" are selected from nominations submitted by current Super Lawyers and represent the top 2.5% of up-and-coming attorneys in the state.
SPEAKING ENGAGEMENTS 
Ovsanna has been invited to participate in the following conferences and programs as a panelist to showcase her expertise in Chapter 11 bankruptcy representation:
ABI Western Consumer Bankruptcy Conference – January 21, 2013, Las Vegas, Nevada
21st Annual Southwest Bankruptcy Conference – August 22-24, 2013, Lake Tahoe, Nevada
Beverly Hills Bar Association – October 29, 2013, Los Angeles, California
EDUCATION 
UCLA (University of California, Los Angeles) School of Law, Los Angeles, California: J.D. 
Occidental College, Los Angeles, California: B.A., magna cum laude, in Diplomacy and World Affairs